Spring(ish) Cleaning: Presentation Edition
Now that we are almost halfway through 2018 (yikes), Dog and Pony Show's presentation pro's are taking this opportunity to reflect on these past few months. While it might be a little late to craft an official new year's resolution, Dog and Pony Show's team is using this milestone to refine and "spring-clean" our presentation practices for 2018. Here are three of our our favorite presentation practices that bring us back to basics.
1. Practice Makes Perfect
For the Dog and Pony Show team, we encourage our clients to rehearse at least three times before the main event. We don't just mean mumbling through your notes while Ubering to the venue- the kind of practice we're endorsing are three full run-throughs of the presentation in its entirety. From wordiness to timing, visuals to text, ensuring that your presentation feels as great as it looks is key.
2. K.I.S.S. (Keep It Simple, Stupid)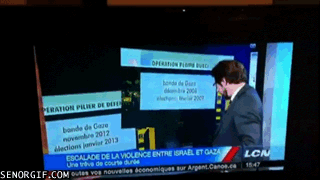 Few things can lose an audience as quickly as overcrowded slides can. Going forward with our 2018 presentations, let's strive to only show (visually) what we cannot communicate as well verbally (in your presentation). For example, utilizing a graph on a slide while verbally communicating the context and importance of the information is a more effective way to present.
3. Deliver a "So What?"
Regardless of how incredible your presentation is, if audience members are unsure of what your point is, information retention is not going to happen. At the end of your presentation, try to include a slide that summarizes your message and leads viewers to the next step. Whether your intent is to lead customers to a new product or pitch an idea to Venture capitalists, a clear call-to-action will ensure your presentation is as successful as possible.
Looking for more information on relevant presentation skills? Check out the Dog and Pony Show blog post on 3 tell-tale signs of a newbie presenter!
#2018 #tools #socialmedia #improve #connection #branding #design #brandstory #effective #newyear #inspire #blogger #engaging #positive #juliantreasure #heckle #relations #wix #save #captivating #badluck #title #datavisualization #art #message #headspace #failproof #open #preparation #qa #visualization #blog #teachers #working #career #remote #presenting #gifs #quotes #tips #hansrosling #TEDtalk #localbusiness #presentationanxiety #tricks #audience #dogandponyshow #data #dpshow #bodytalk #storyboard #communication #success #technology #presentation #springcleaning #refine #enhance #develop #new #improved #skills